View All
Nov 19, 2020
America's Best Bicycle Shops!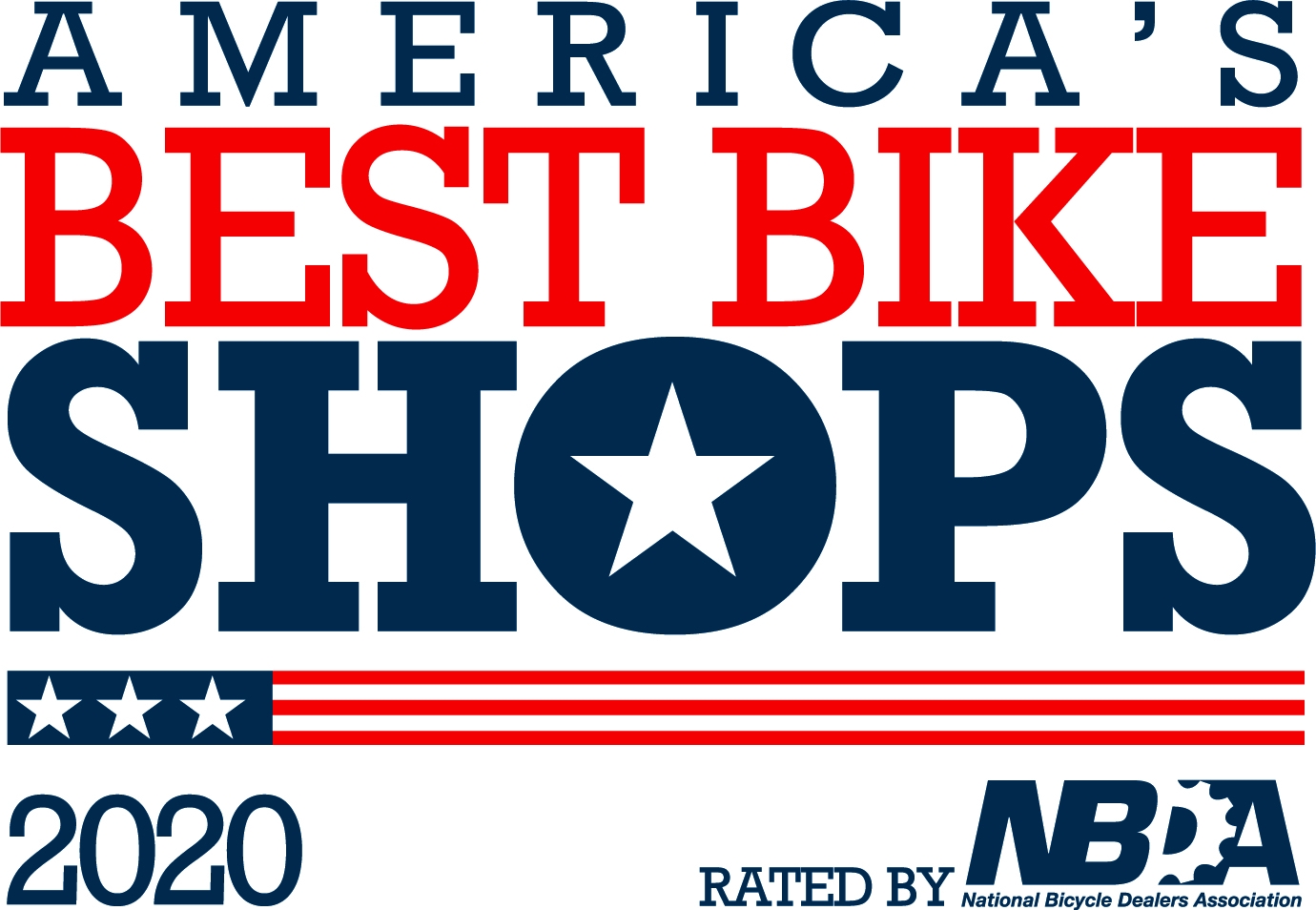 National Bicycle Dealers Association 2020 America's Best Bicycle Shop Awards
We are pleased to announce our selection as a top 150 selection in the National Bicycle Dealers Association "America's Best Bicycle Shop Awards" for 2020. The selection criteria included an evaluation of our facility, our products, our service, our commitment to cycling in our community, our SARS CoV-2 mitigation policies and a "secret shopper" evaluation of our customer service. We were one of three shops in the Commonwealth of Pennsylvania to be selected. In the same week, we were notified that we are a finalist in the Daily Intelligencer "Best of Bucks" Bicycle Shop which we have won from 2013-2019. That award is particularly gratifying in that it is directly voted on by customers and members of the community. They say you are never as good as you think you are when you win, never as bad as you think you are when you lose. We promise to continue to strive for excellence in sales, service and commitment to the communities we serve.
Read the Press Release from NBDA:
November 18, 2020
Dear Sir or Madam,
Bike Works - Doylestown Named One of America's Best Bike Shops for 2020.
The National Bicycle Dealers Association (NBDA) has certified Bike Works - Doylestown as being among the top local bicycle retailers in the United States. Fewer than 150 qualified for this honor.
Key to certification is a lengthy application survey that quantifies key elements found in successful retail operations of all kinds. Mystery shoppers then evaluated dealers through phone & email contacts, website appeal & accuracy, and an in-store visit with detailed breakdown of their experience, from a customer's perspective, provided to all shops participating. The process of going through the application and the outside perspective of the mystery shopper have created a program in which every shop has the opportunity to recognize their strengths and weaknesses and become the very best retailer they can be.
America's Best Bike Shops certification requires not only great shopping experiences and expert staff, but also support for cycling local and national cycling advocacy.
Bike Works co-founder Brian Boger had this to say, "We are very proud that our dedication to our customers and local cycling advocacy has been recognized by the NBDA. This comes at a great time as we are preparing to bring that dedication to a new shop in Newtown." Bike Works – Newtown is set to open on February 1, 2021.
The National Bicycle Dealers Association is a non-profit organization promoting the interests of cycling and specialty bicycle retail since 1946.
Sincerely yours,
Brandee Lepak
NBDA President