View All
Nov 15, 2020
Bike Works Newtown Opening 2021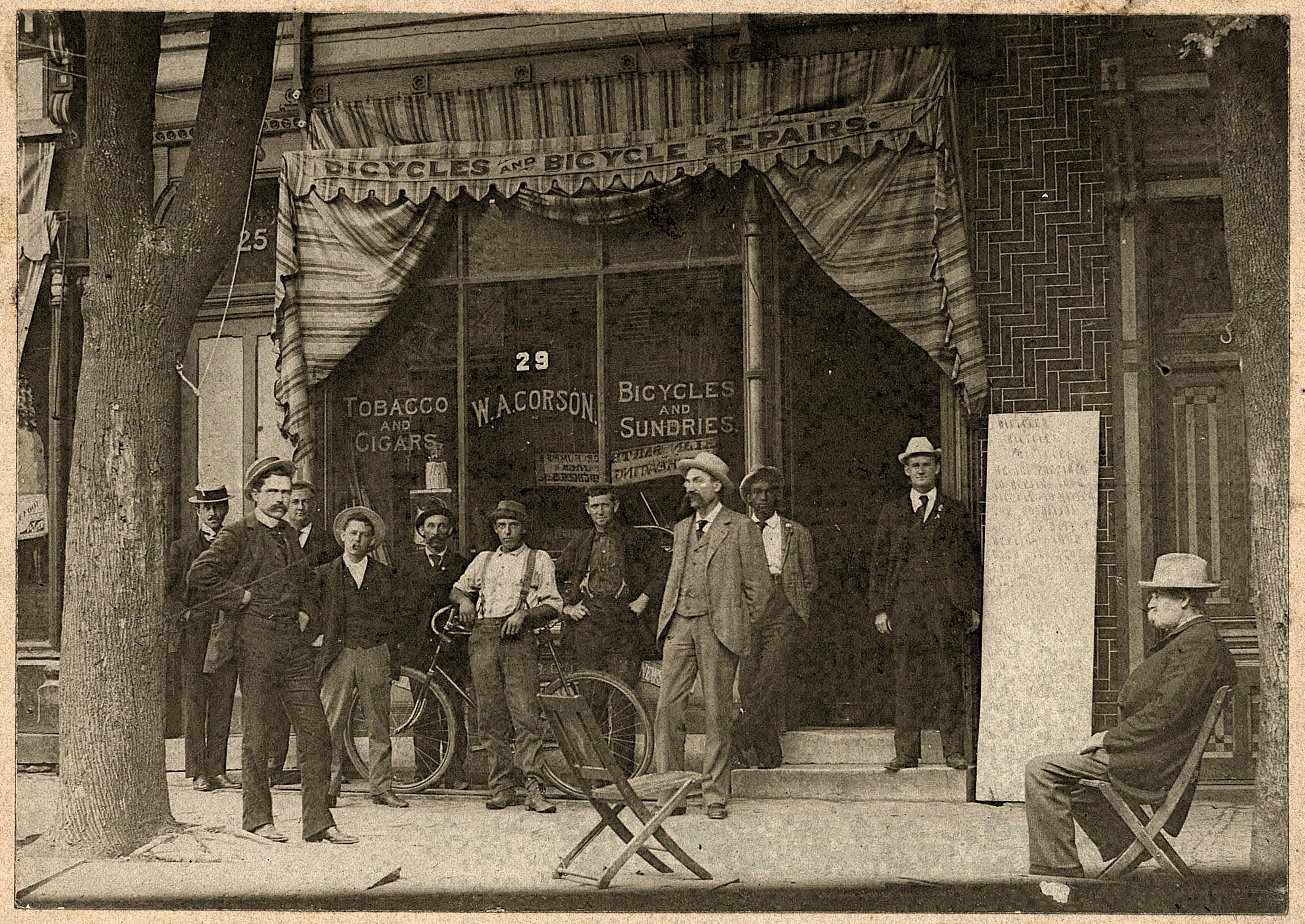 W.A. Corson's Bicycles & Sundries, Tobacco & Cigars at 29 State Street, Newtown circa 1896.

See you tomorrow Saturday, February 13th!

FOR IMMEDIATE RELEASE
November 12, 2020 – Doylestown, Pennsylvania
Award-winning Bicycle Shop Coming to Newtown
Best of Bucks award winner from 2012-2020, Bike Works, LLC announces plans to open a second bicycle shop on February 13th on the north end of Sycamore Street in Newtown. Bike Works has operated a shop in Doylestown for almost ten years, featuring pro-level mechanics and unparalleled customer service from a staff with over 100 combined years of professional bicycle shop experience.
The shop in Newtown will be in the Promenade at Sycamore complex, near La Stalla Italian Market and next to Anthropologie, in a modern and aesthetically pleasing space. At 3,000 square feet, the generous space will allow for a state-of-the-art service department, comprehensive retail area featuring bicycles and supplies, and a coffee bar at the front of the store.
Founding partner Brian Boger said, "Opening a shop in Newtown is a great fit for us. We're all Bucks County natives and we absolutely love the Newtown area. The people in Newtown are terrific. Many of our customers in Doylestown come up from Newtown, so we're glad to be able to bring our services to them in a town known for great shopping, solid sense of community and amazing cycling."
Partnering with Giant Bicycles, inc., the world's largest and most innovative manufacturer of bicycles, the Newtown store will be a Giant Partner Store, as Giant will be actively involved in the design and layout of the Newtown store.
Boger added, "We're excited this second location is becoming a reality and especially happy it is happening in 2021 to coincide with the company's ten-year anniversary."
Boger, and his partner Fran Taloricco, along with their partner employees are targeting a February 1, 2021 opening date and hope to host a grand opening event in early February.
Dan Turner, the first-ever employee hired at the Doylestown location will be heading up the Newtown store as its manager. Dan is a Union Cycliste International (UCI) and USA Cycling licensed pro bicycle mechanic whose racing team experience includes CCB Foundation Pro Cycling and Bike Works p/b Fred Beans Elite Cycling Team.
Boger said, "Dan has been instrumental in building this business over the last ten years and it only makes sense that he would lead this new endeavor and help establish us as a top-flight bike shop in this new market."
Our friends at the Newtown Patch took notice and published here.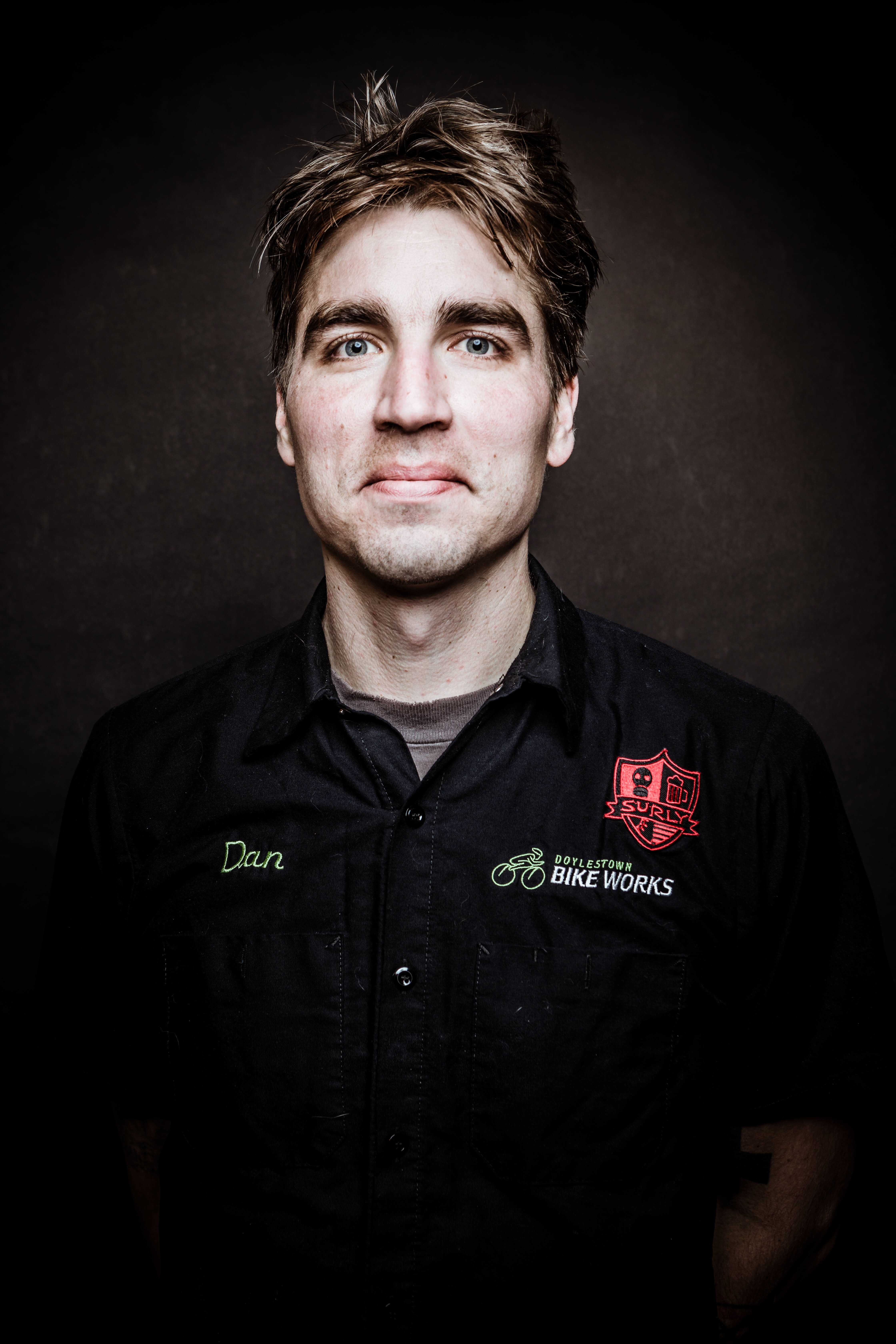 Dan Turner, Shop Manager.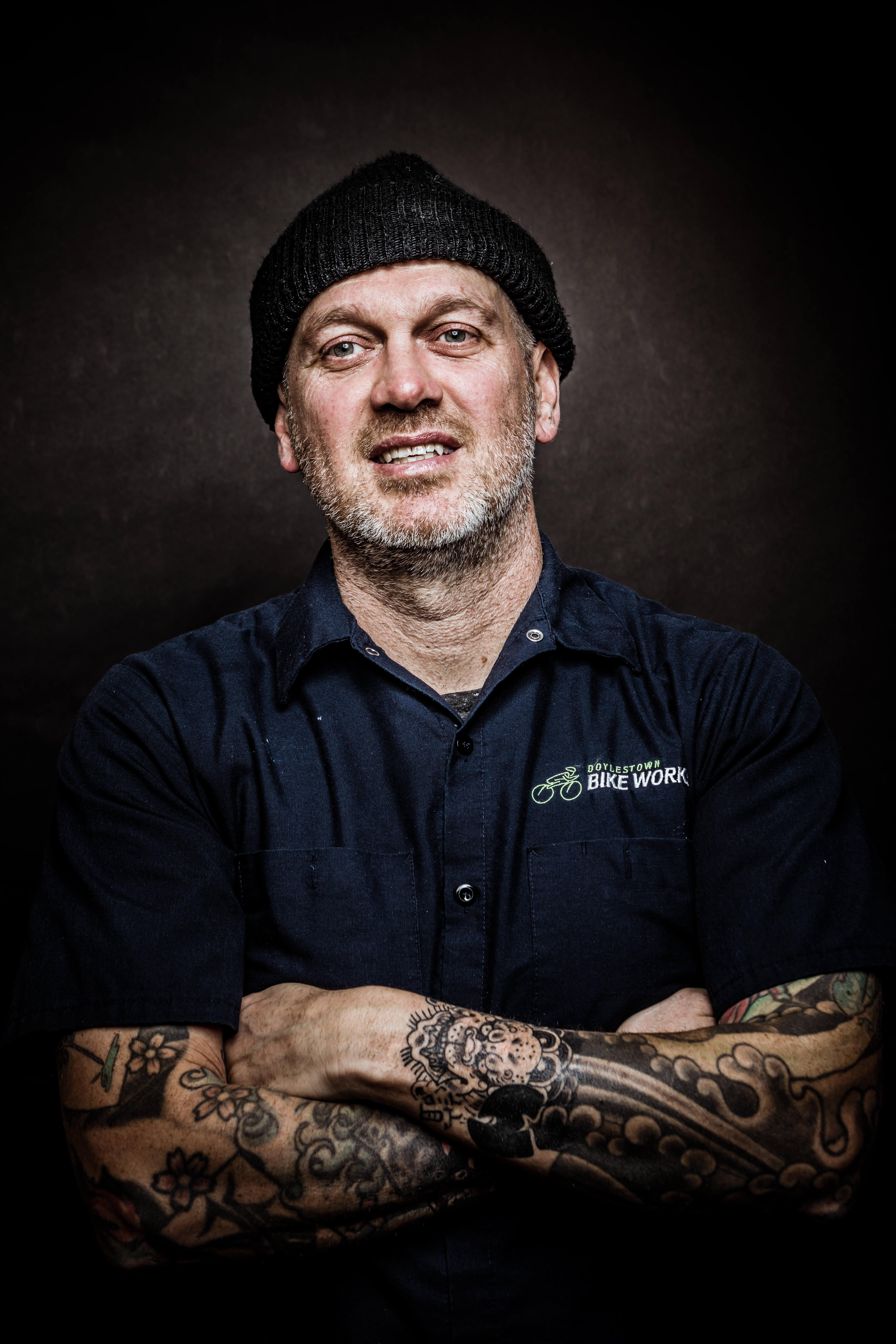 Skip Millard, Sales Manager
Skip is a certified Bicycle Instruction Certification Program (BICP) skills instructor and mentors new and old mountain bikers as an instructor with Ninja Mountain Bike Performance and Cognition Coaching. He has spent several years working with National Interscholastic Cycling Association as a coach in PA and NJ as well as the Adventure Coordinator for NJ. Skip has extensive history in bike retail and action sports retail. Previously, Skip owned Reign Skate Shop in Fairless Hills PA before joining Bike Works in 2018.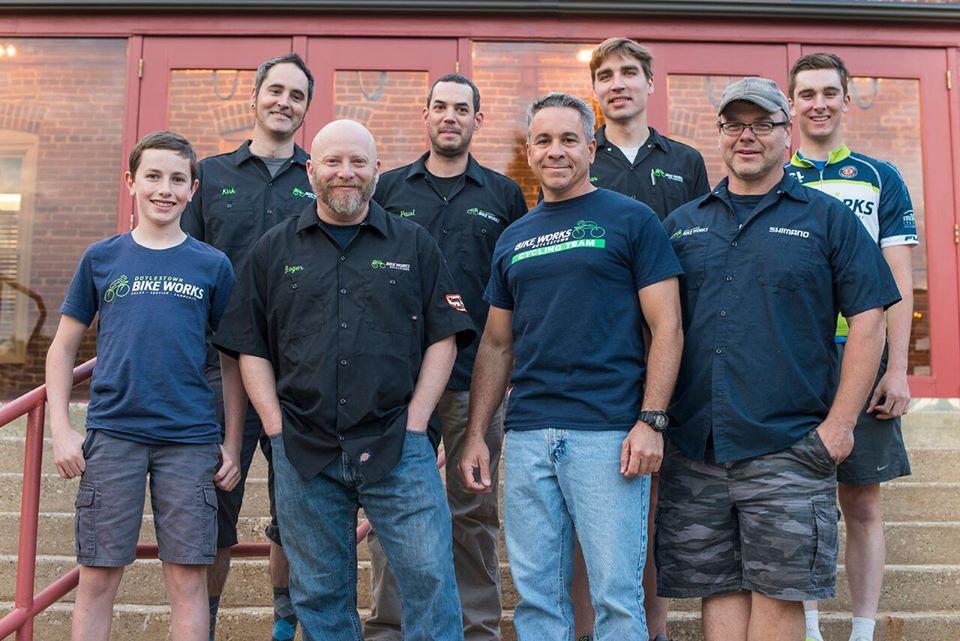 Bike Works, LLC was formed in 2011 and consists of partners Fran Taloricco, Brian Boger, Kirk Palermo, Dan Turner, Paul Turner, and Egil Nilsson. Our mission is to operate a local, employee-owned bicycle retail shop with a focus on offering our customers the best products, superior service, and a commitment to the communities we serve.
Photos by Mind Your Design Studio. Doylestown, PA.