View All
Oct 01, 2021
Cranksgiving Bucks County Nov 14, 2021!
After a one year hiatus, the Bucks County Cranksgiving p/b Bike Works bike ride/food drive returns on Sunday, November 14th, 2021 beginning at the Central Bucks West High School Parking Lot between 375 W. Court St. and McFarlane Lane, Doylestown, PA 18901 (next to War Memorial Field) at 9:00 AM (ending at approximately 2 PM). Registration for the event is here.
Since 2012 we have been proud to lead our local cycling community in an effort to stock food pantries of the Bucks County Housing Group in Doylestown and Penndel. Now more than ever it is critical to lend a hand to assist the increasing number of our neighbors who are struggling with food insecurity. With your help we have donated in excess of 40 tons of food/grocery items to the pantries. Our event is part of the national Cranksgiving Ride initiative.
What can you expect at our Bucks County Cranksgiving p/b Bike Works Day Ride? There are two routes, a hilly 27.3 mile loop through Central Bucks County that takes riders to three area grocery stores. There is also a family-friendly ten mile ride that takes riders to two area grocery stores. At those locations, riders purchase non-perishable grocery items to donate to the food pantries. Our friends at Fred Beans Family of Auto Dealerships donates the use of a box truck where we load up those items before you move on to the next grocery store. You can get a flavor of past events in the video made by Riverbank Creative, and photos below.
Food provided by Lee's Hoagies (Doylestown) and coffee from our friends at Backyard Beans Coffee Company in Lansdale, PA.
You can view the long, hilly route here (27.3 miles, 3 grocery stores): https://ridewithgps.com/routes...
The cue sheet for the short route is linked here (10 miles, 2 grocery stores): https://www.doylestownbikework...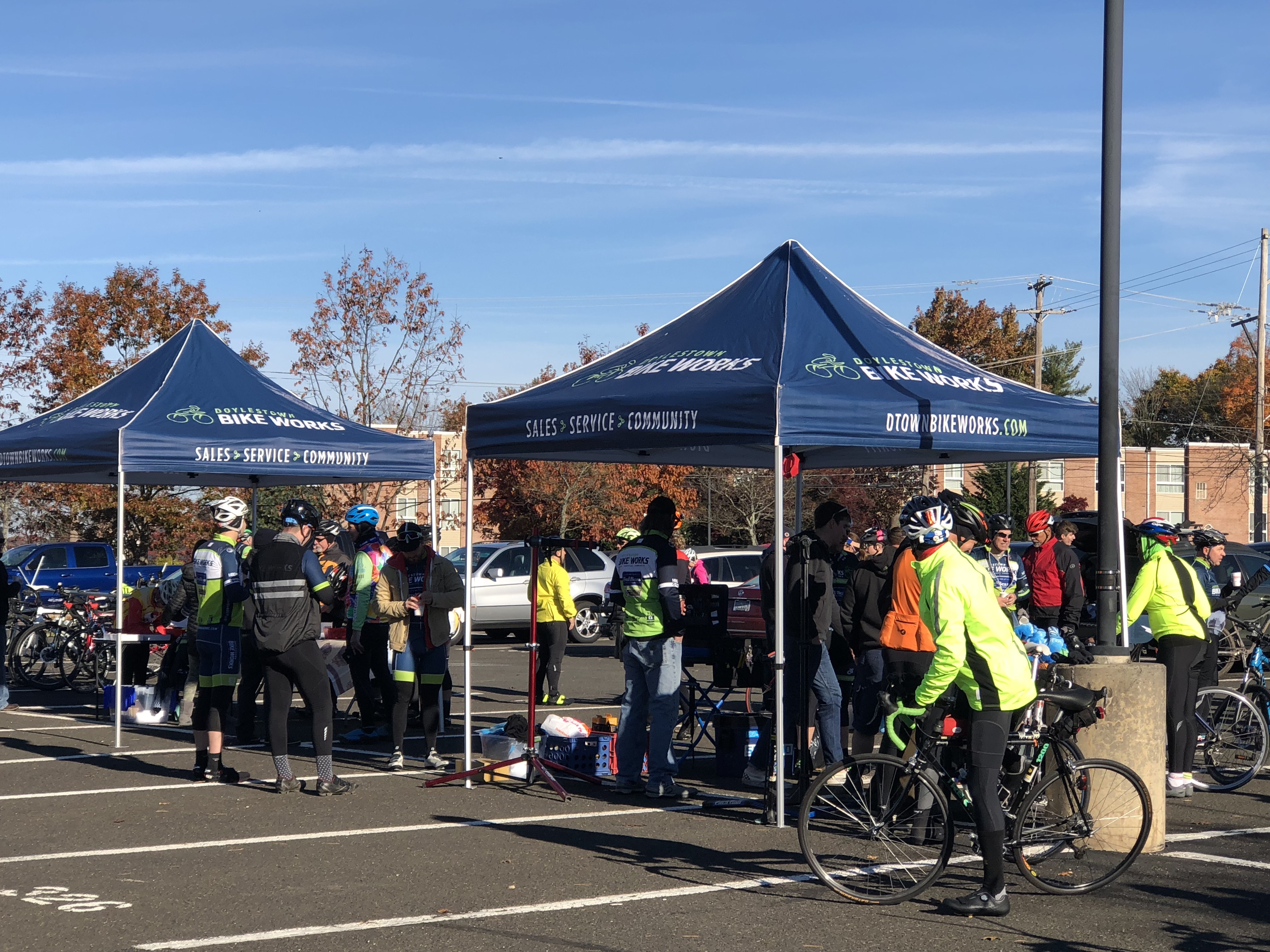 Photos from the 2019 Bucks County Cranksgiving Day Ride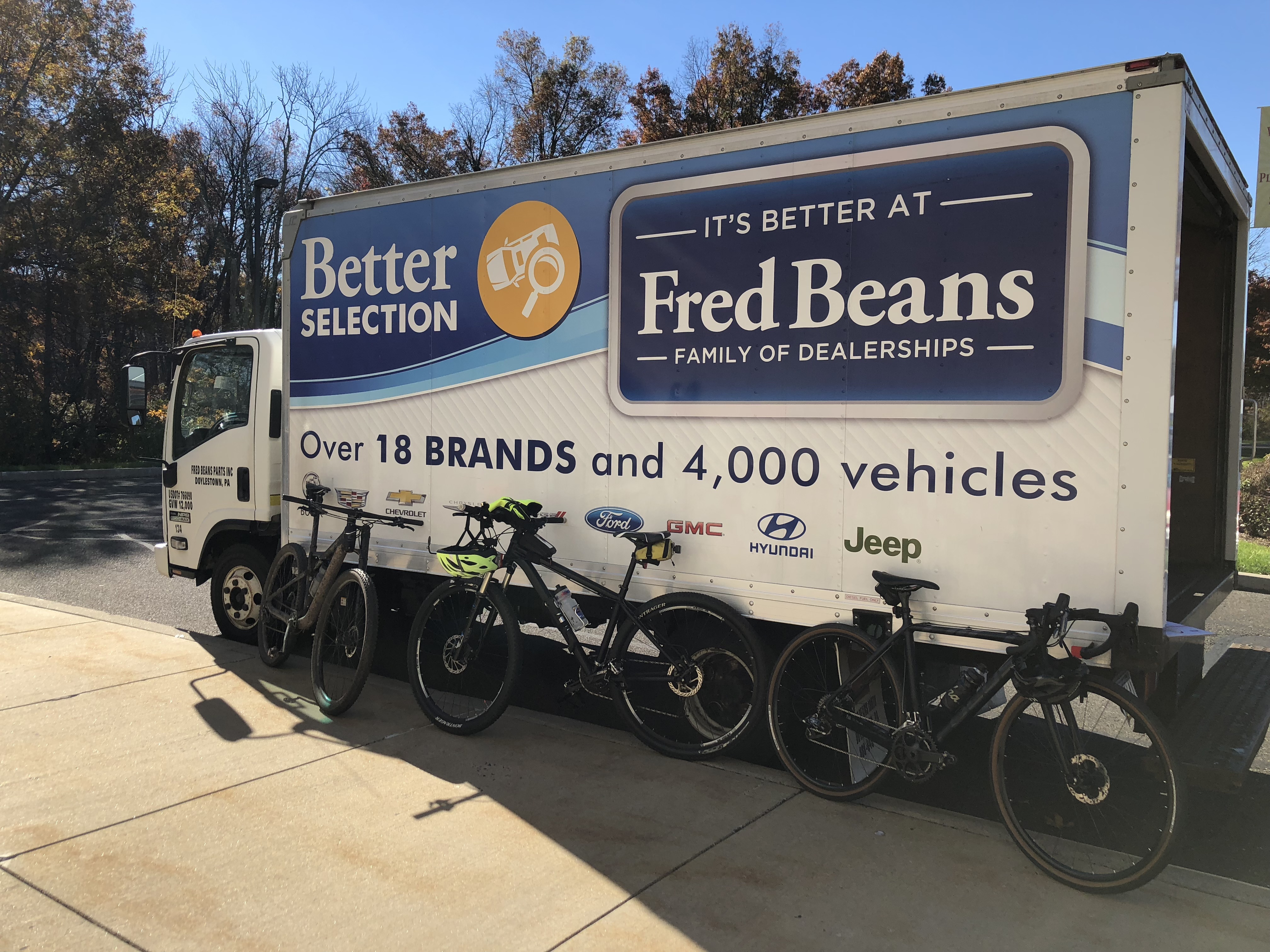 Photos from the 2019 Bucks County Cranksgiving Day Ride
Photos from the 2019 Bucks County Cranksgiving Day Ride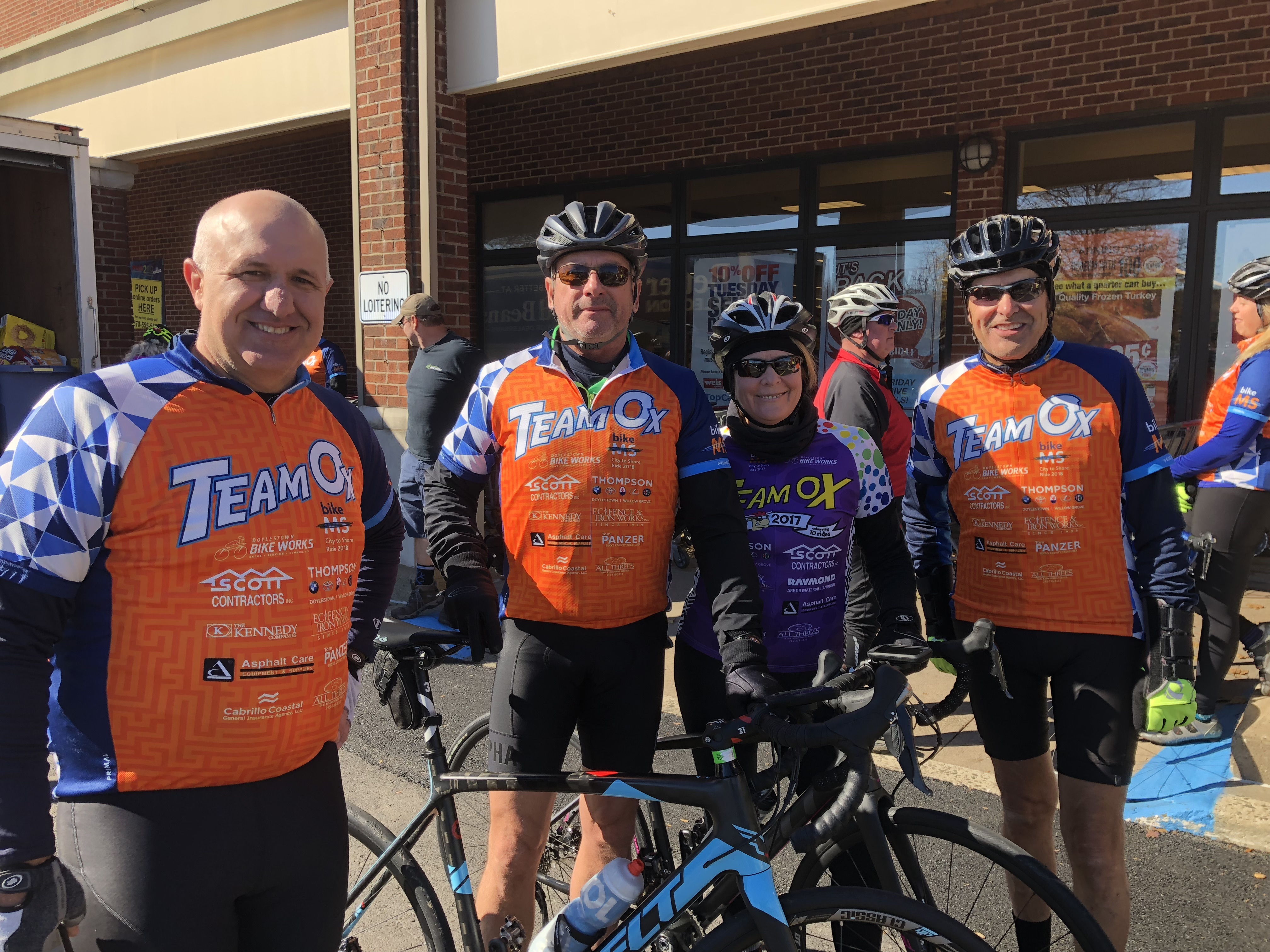 Photos from the 2019 Bucks County Cranksgiving Day Ride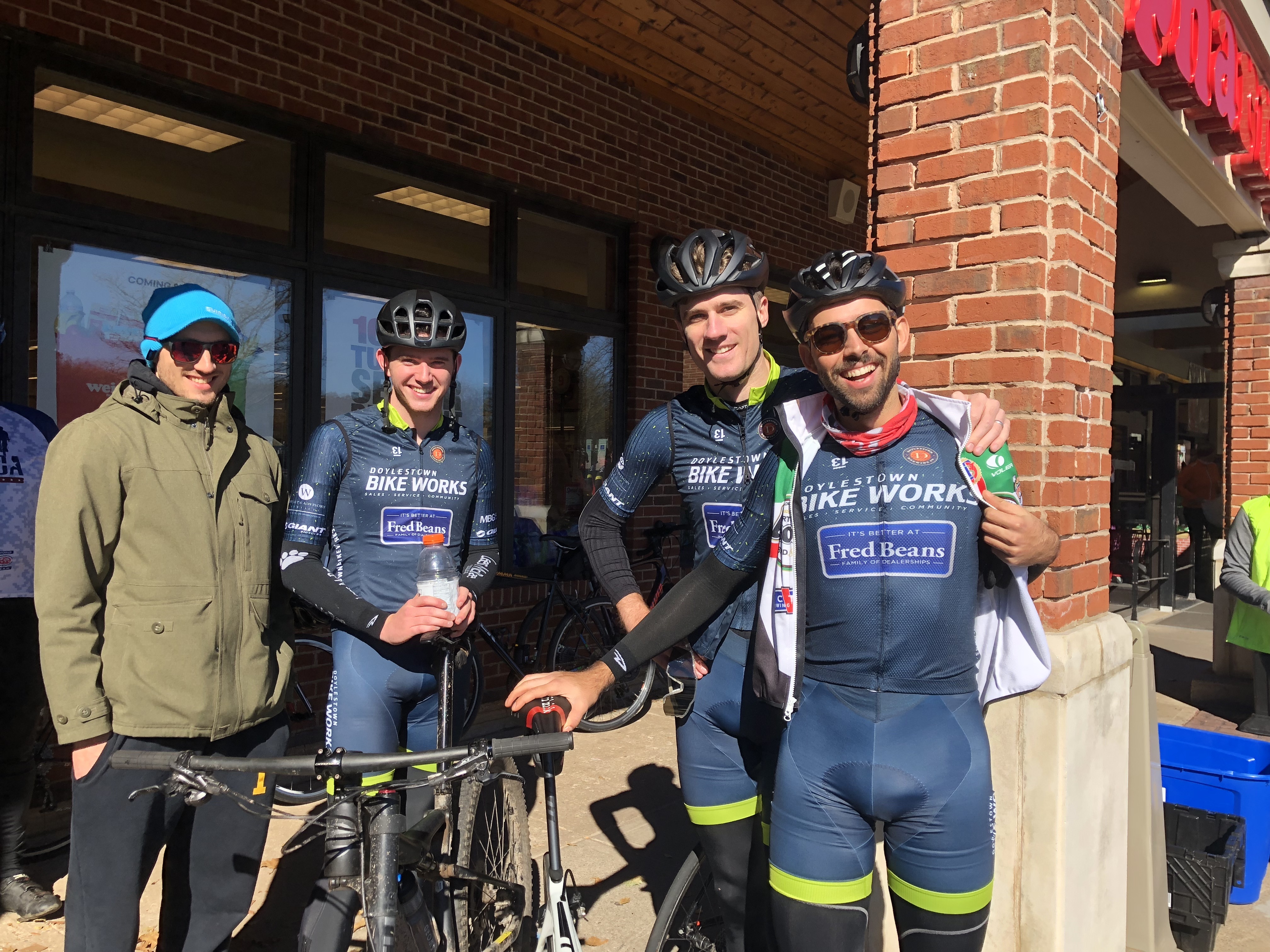 Photos from the 2019 Bucks County Cranksgiving Day Ride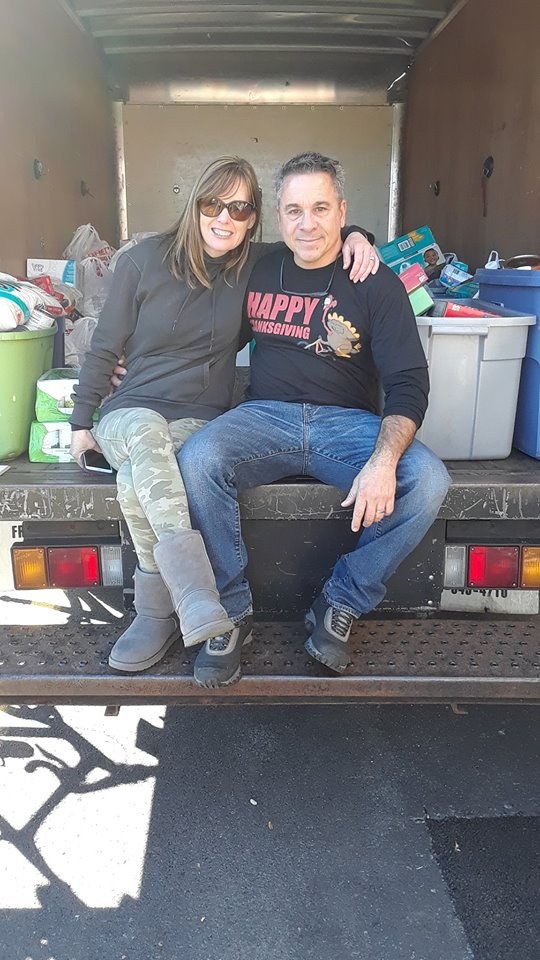 Photos from the 2019 Bucks County Cranksgiving Day Ride