View All
Jun 07, 2021
Bike Works Newtown Grand Opening!
We are humbled by the welcome we received from our friends, family, elected officials, Newtown Township officials, and our new commercial neighbors with the Newtown Business Association during our Grand Opening events in conjunction with our partners at Giant Bicycles on June 11-13th, 2021.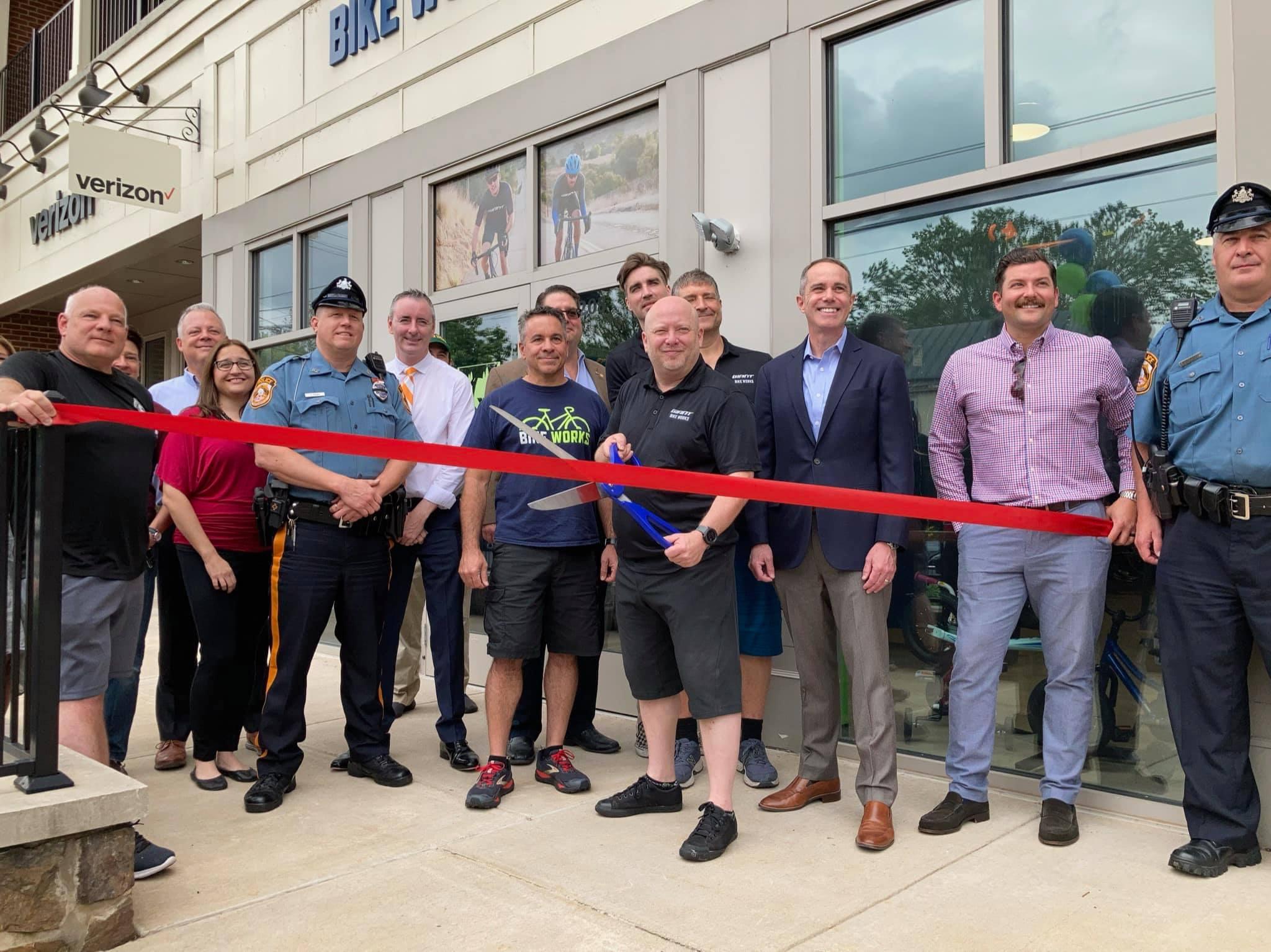 NBA Ribbon Cutting Ceremony. Photo: US Representative Brian Fitzpatrick
Special thank you to US Representative Brian Fitzpatrick, State Senator Steven J. Santasiero, State Representative Perry S. Warren, Newtown Twp. Supervisor Kyle Davis, Newtown Twp. Police Chief John L. Hearn and officers/members of the Newtown Business Association for making time on their weekend to attend our official ribbon-cutting.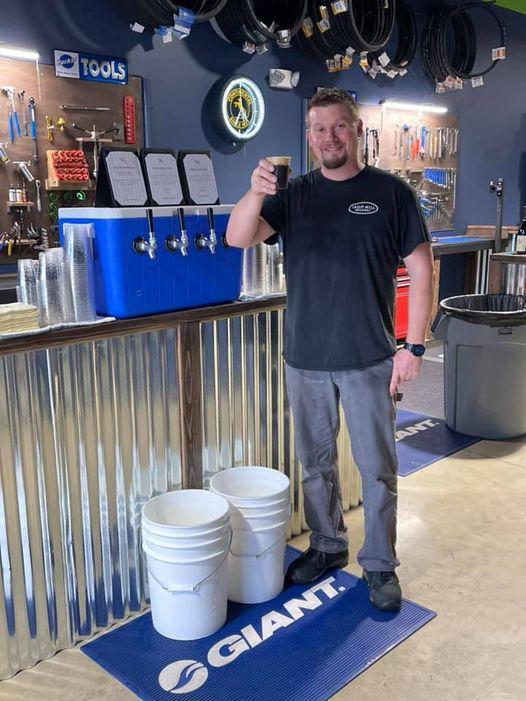 Pete Corbett of Iron Hill Newtown. Photo: Joe Keffer
A special thank you to Pete Corbett, General Manager of Iron Hill Brewery & Restaurant (Newtown) for their assistance in keeping us all hydrated during the weekend. We heard him mumbling something to the effect of "what are these guys, camels?" but we're not sure what he meant. Our proximity to their location is either insane coincidence or devilish scheming. Also, thank you to our (practically) next door neighbors at La Stalla Italian Market for catering our VIP event on Friday evening. Strangely, all of us are 13 lbs. heavier since our soft opening in Newtown two months ago.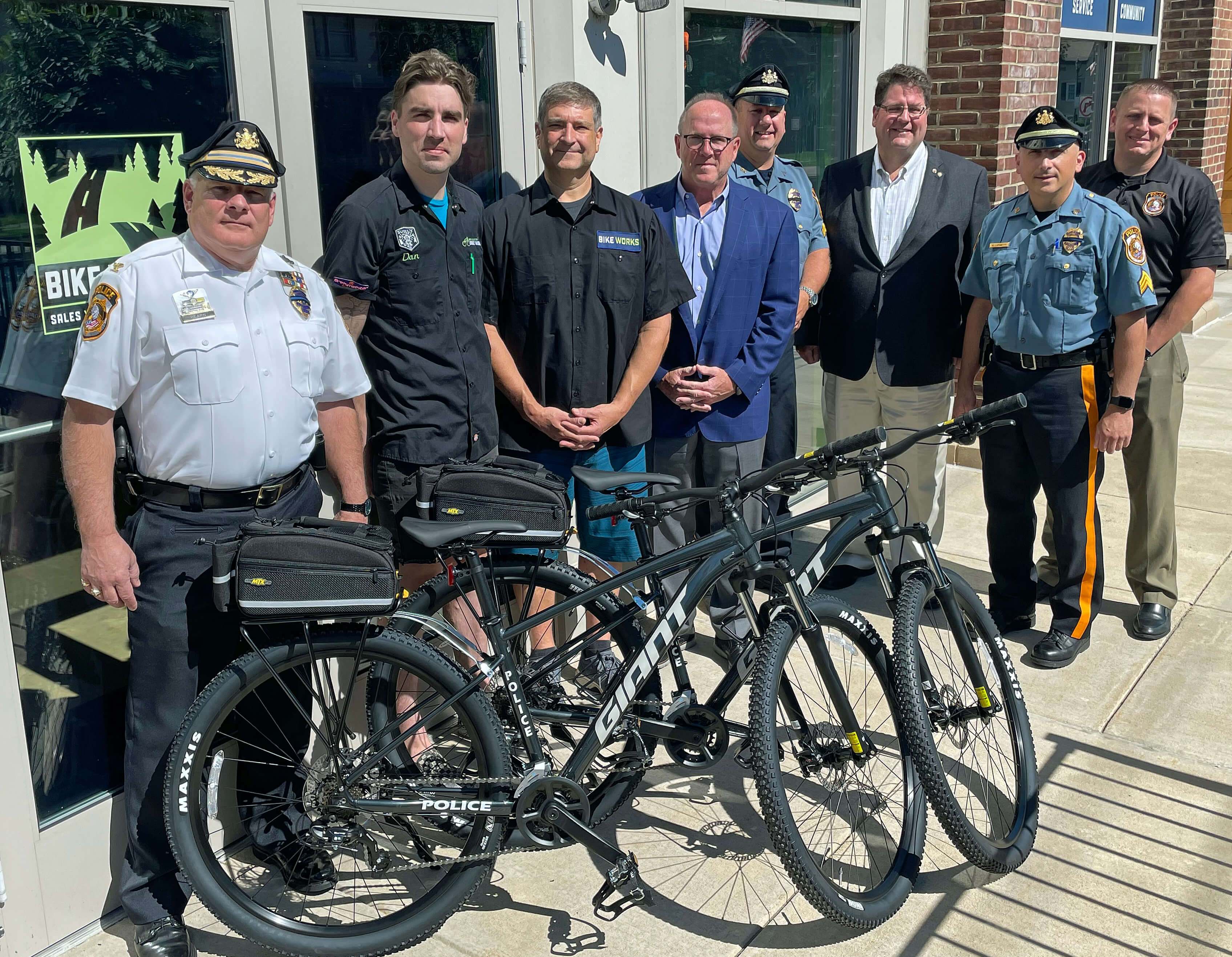 Bicycle Presentation with Newtown Twp. Police and Johnson, Kendall, Johnson Insurance Brokers
As new neighbors in the Newtown community we were so pleased to work Managing Partner, Bruce White of Johnson Kendall and Johnson Insurance Brokers to outfit the Newtown Township Police Department with two police bicycles from our partners at Giant Bicycles with the goal of increasing engagement opportunities in our community. Read more here.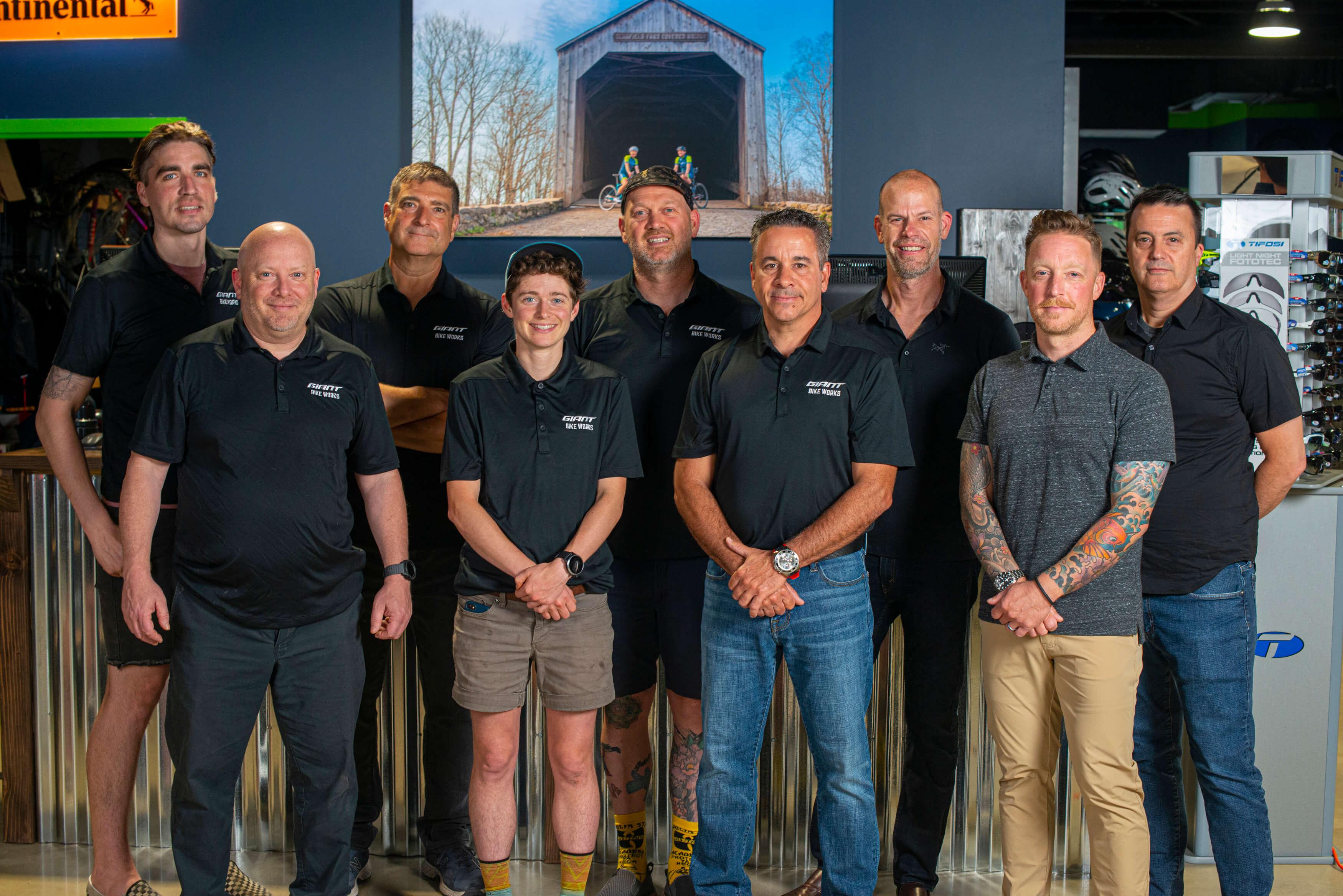 Our Bike Works Newtown Team. Photo: MindYourDesign
Our Bike Works Newtown Team: (Back Row L to R): Dan Turner (Shop Manager), Joe Keffer (Bike Bloke), Skip Millard (Bike Nerd), Philip Croley (Giant Bicycles USA Retail Services Executive), Steve Hawkins (Giant Bicycles USA Account Executive).(Bottom Row L to R): Brian Boger (Bike Works Partner), Riley Brady (Mechanic You Need to Know), Fran Taloricco (Bike Works Controlling Partner), Angelo Mascelli (Giant Bicycles USA National Sales Manager). Learn more about our team.