View All
Sep 29, 2020
2020 Pedal for the Pantry
In lieu of our annual Cranksgiving Day Ride, for 2020 we hosted a virtual "Pedal for the Pantry" to benefit the Bucks County Housing Group's Food Pantry. This year its especially critical that we all support our neighbors experiencing food insecurity. Thank you to our community for donating almost 8,000 lbs. of non-perishable grocery items through the shop. Congratulations to Mia Grasso who won a limited production, Schwinn Grape Krate reproduction bike. We look forward to hosting real life Cranksgiving Rides in Newtown and Doylestown in 2021.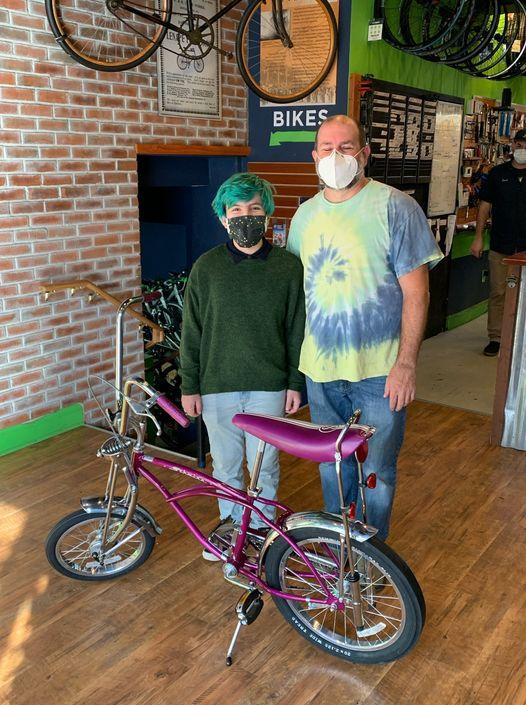 Congratulations to Mia Grasso, winner of the Schwinn Grape Krate!
Are you looking for opportunities to help those in our community experiencing food insecurity during this difficult time?
Our corporate mentors and allies at the Fred Beans Family of Auto Dealerships are leading a mission to raise a 500,000 Meals Challenge in 2020 through the Bucks County Opportunity Council. Link above.
Do you want to volunteer at one of the three, drive-up food pantries sponsored by the Bucks County Opportunity Council in Bucks County (Ottsville, Warminster, Bristol) as we did? Incredibly well-organized with SARS CoV-2 Mitigation Policies in place. Click here.