View All
Jun 11, 2022
Wheelie Wednesday: Learn to Ride
For eleven years we have been proud to offer "Learn to Ride" events in conjunction with the Bucks County Classic. These events are designed to assist community kids lose their training wheels and discover their balance with the help of cycling community volunteers. We at the shop will bring the mechanical expertise, and the elite athletes from the Doylestown Bike Works p/b Fred Beans Cycling Team, are you willing to donate your time to help?
All that is needed is a desire to help. We will offer guidance and instruction prior to the event. In many cases the anxiety has developed between child and parent/guardians that is preventing success. So often when a kindly volunteer steps in its all the energy they need to find their balance and discover a life-long love of bicycling. To register a child for the event, or to volunteer to help click here!
The 2022 Learn to Ride Event is Wednesday, June 29th, 2022 from 5:30 PM to 7:00 PM at the CB West faculty/student parking lot.
Videos by Riverbank Creative and Mike Maney.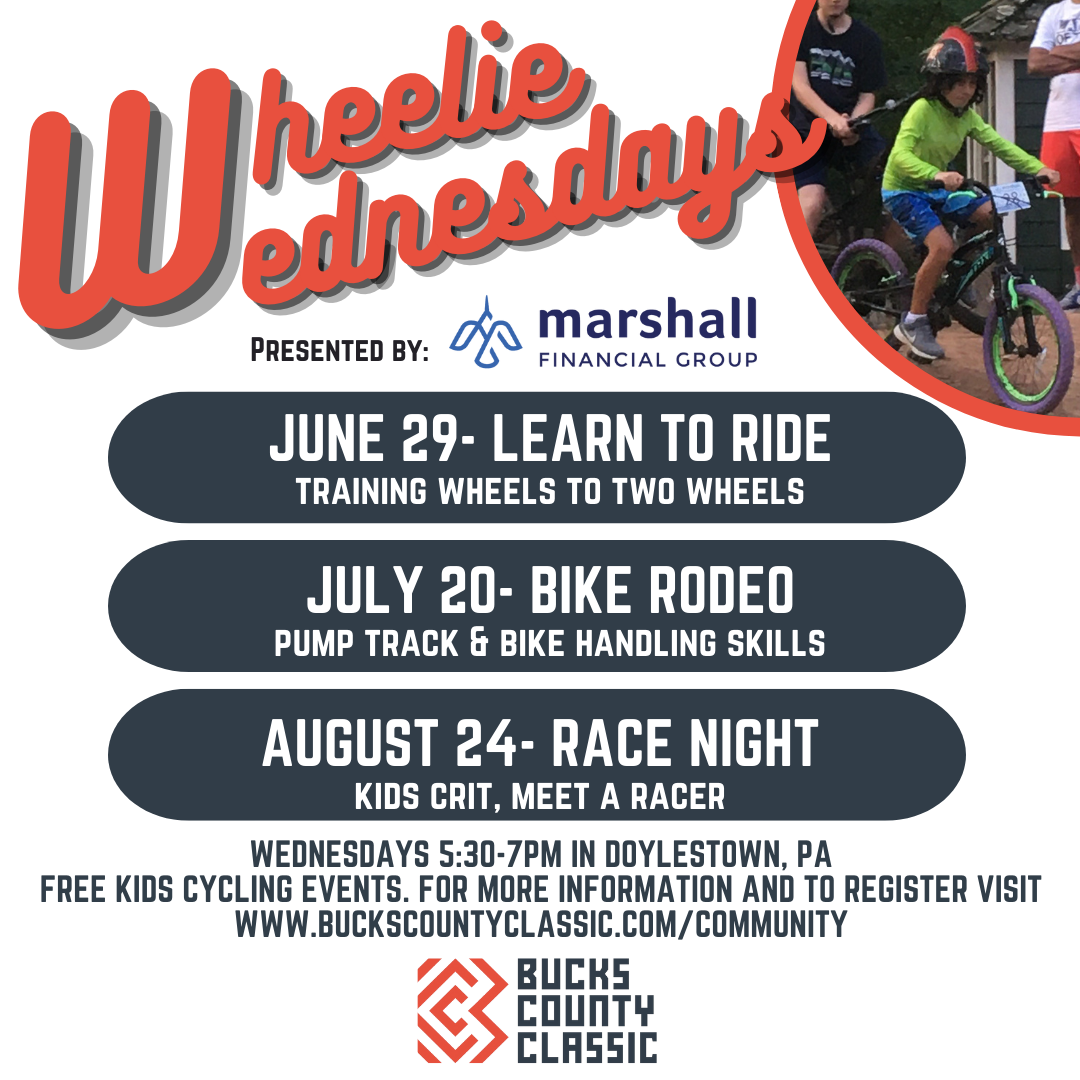 Learn about all the Wheelie Wednesdays in the lead up to the 2022 Bucks County Classic!