View All
Jan 15, 2023
Jun's Bike Parts Adoption Fundraiser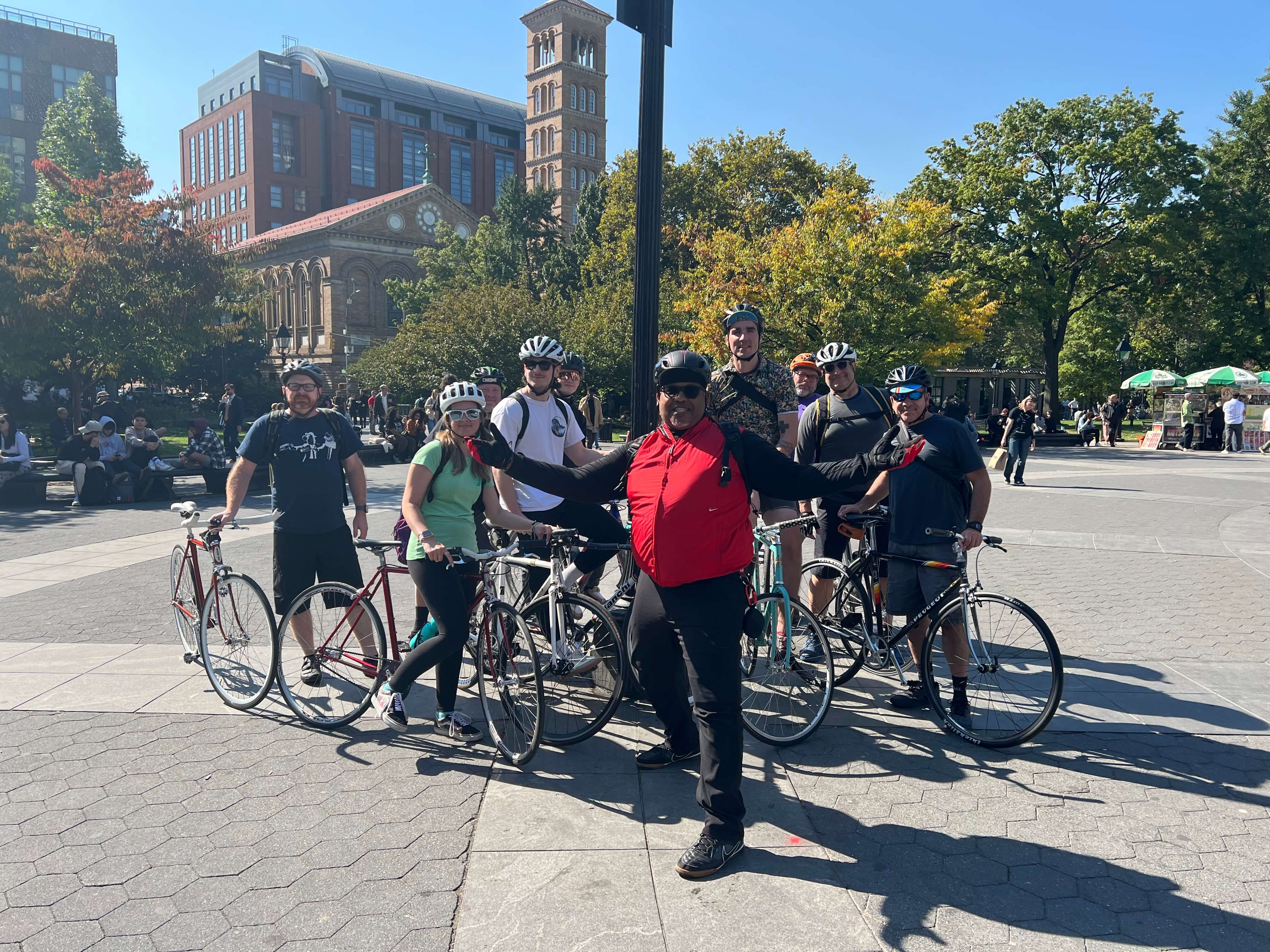 Jun and the Crew Riding NYC in Fall, 2022
Our friend William Jun King passed away suddenly on November 4, 2022.
Jun was a key component of our bicycle family and the Trenton (NJ) Cycling scene. In the wake of his passing we are left with great memories and a substantial pile of his beloved bikes and parts.
Everything in Jun's parts stash needs to find a new home. His friends at Bike Works and Trenton Cycling Revolution are coming together on Friday January 20, 2023 at 6:30-8:30 PM at Bike Works Newtown (208 N. Sycamore St., Newtown PA 18940) to have a sale of these lights, locks, gloves, bars, chains, saddles, pedals, plus odds and ends, to help his family with their ongoing expenses.
Don't need any more stuff but want to socialize and support? Our friends from B&B Beverage will have beer/beverages for a donation and Trenton Cycling Revolution is bringing some homemade chili to warm you up.
There will be a selection of bike parts and accessories ranging from $10-$40 with a silent auction for gear and some tricked out bikes or just come hang and put some money in the jar for some great beer and homemade chili. We at Bike Works will be contributing a Bianchi Pista (55 cm) to raffle (pictured below). Our friends at Giant Bicycles are contributing some SWAG for the cause. Either way, the idea is to bring folks together and build community, two of Jun's specialties.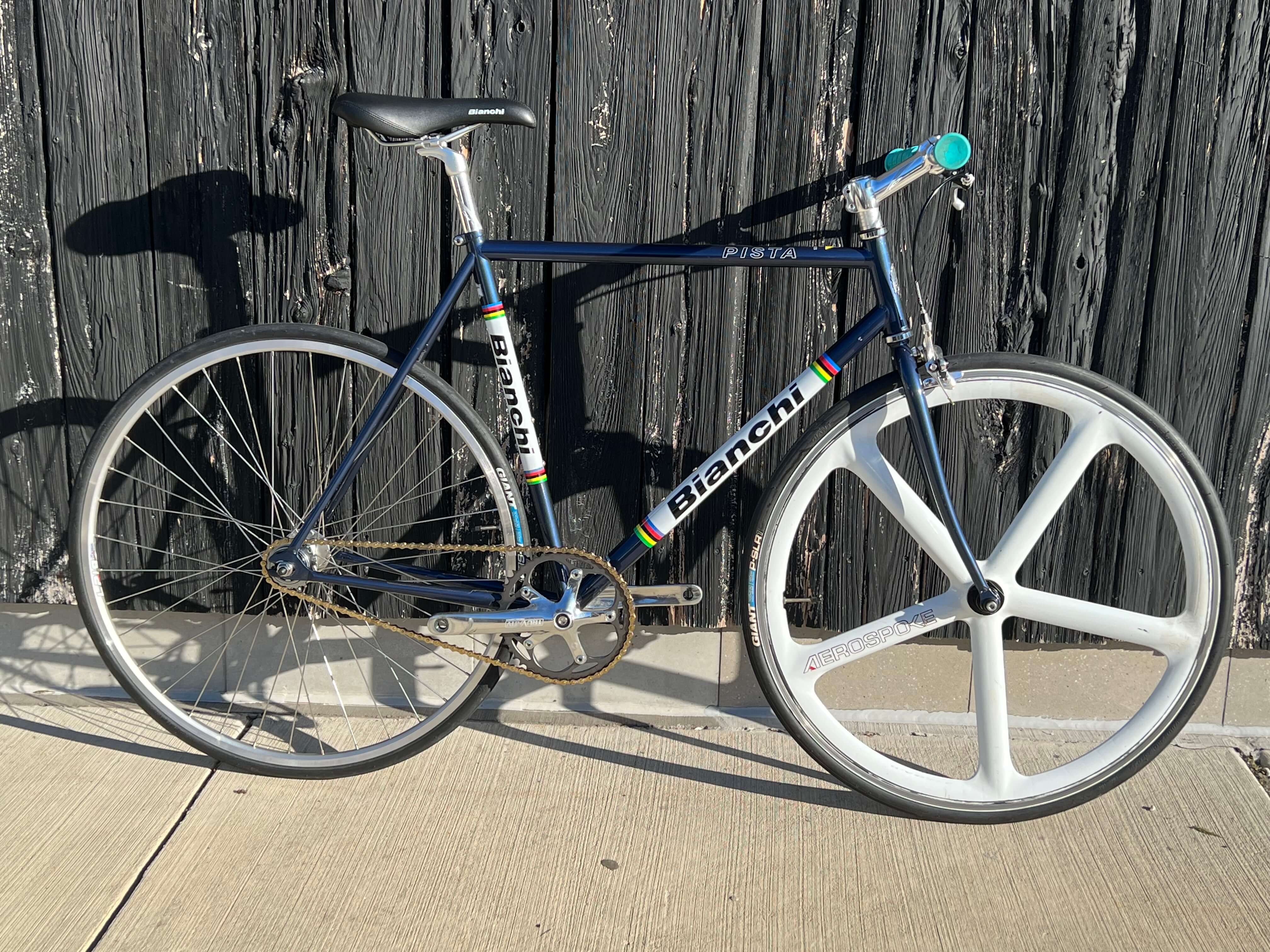 55 cm Bianchi Pista courtesy of Bike Works to benefit the estate of Jun King.