View All
Apr 02, 2022
Mountains We Climb to Premiere at BFF
In 2019, Doylestown native Chris Baccash recorded arguably his best ever result at the hometown Bucks County Classic as a member of the Bike Works p/b Fred Beans Elite Cycling Team and we looked forward with anticipation to a 2020 season that would never come. Several weeks later, Chris was diagnosed with a brain tumor and underwent surgery and treatment at the University of Pennsylvania. Subsequently, we all endured a global pandemic that altered all of our lives. Chris returned in 2021 to complete arguably the world's hardest mountain bike race, the Leadville 100.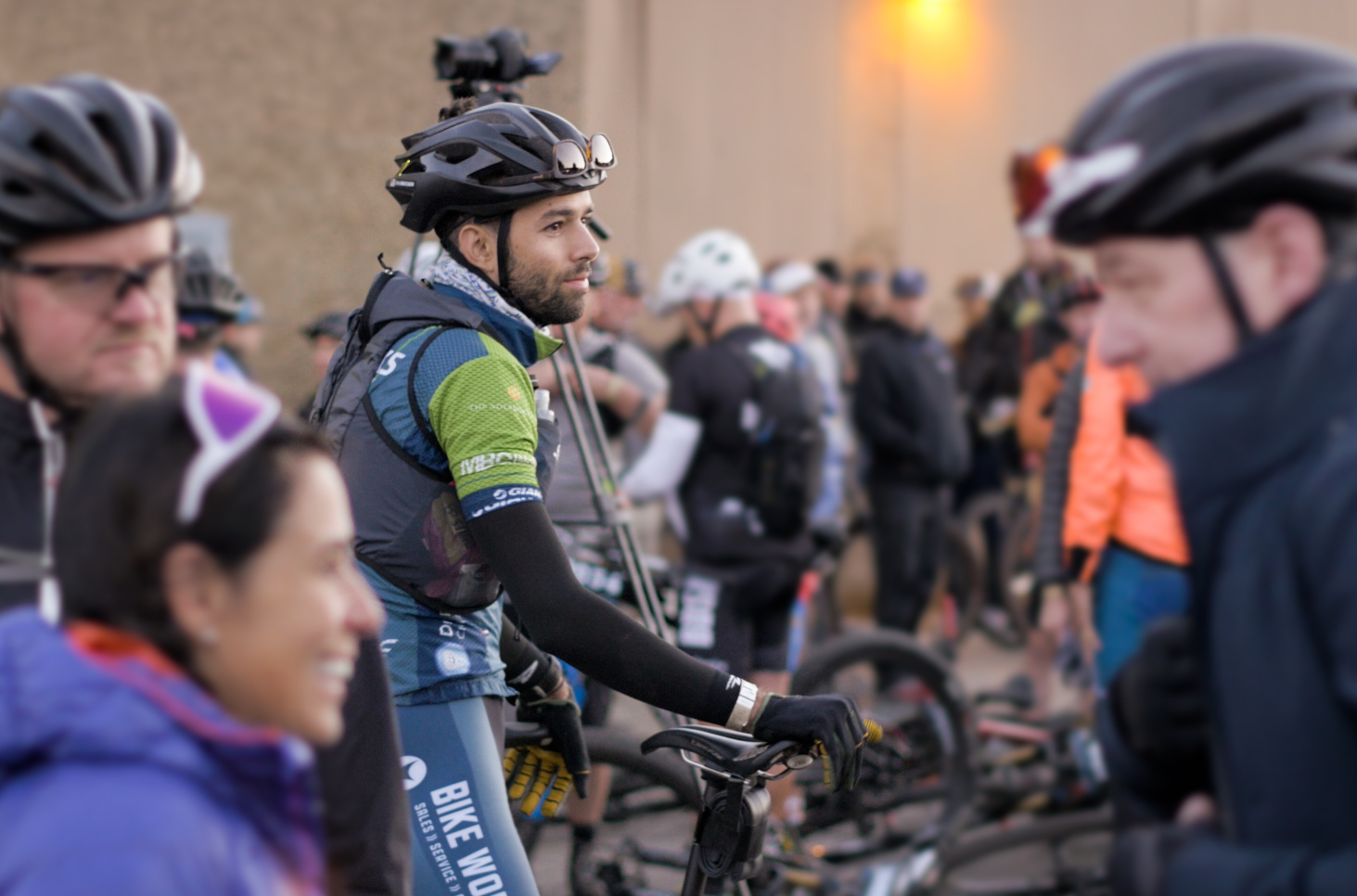 Chris Baccash at the start of the 2021 Leadville 100 MTB Race. Photo: Ryan Canney
In production with local film-maker and Doylestown native, Ryan Canney of Riverbank Creative we are so pleased to premiere Mountains We Climb at Bicycle Film Festival Bucks County before it is seen by an international audience. You can see the film at the BFF Short Film Program on April 28th (6-8 PM, and 9-11 PM) at Doylestown's County Theater, at the BFF Children's Short Film Program on April 30 (10:30-noon) again at County Theater, and at virtual BFF Bucks County (April 30-May 9). Tickets for the in-person events are available here, and for the virtual event here.

Thank you, Giant Bicycles. Title sponsor of Mountains We Climb.
We are indebted to Giant Bicycles for their title sponsor support of Mountains We Climb, and the 2022 Bicycle Film Festival Bucks County. In 2018, they took a chance on a small, regional bicycle racing team as we undertook a mission to increase the number of local athletes competing on the bicycle. Chris trains and races on a 2019 Giant TCR road bike, and completed the 2021 Leadville 100 MTB Race on a 2020 Giant XTC Advanced + MTB mountain bike. Thank you also to GoPro for their support of the film and festival. you'll note that so much of the film was captured on a GoPro camera donated to us by them in 2018. Finally, thank you to Capella Fahoome who guided us through the process of creating this film that celebrates resiliency and the power of positive psychology.