View All
Jul 07, 2021
We Support the Bucks County Classic!
Standing at the barriers while cheering for the racers at the annual Bucks County Classic not only inspired the birth of our shop, but was the impetus to join with local businesses to create the Doylestown Bike Works p/b Fred Beans Cycling Team so we could see local athletes in amateur and pro races. We have been proud to support the event since our inception in 2011. Now, more than ever we're asking for your help to stage the 2021 races with opportunities to donate to the event, volunteer at the event, and get involved at the community level with our annual "Learn to Ride" event.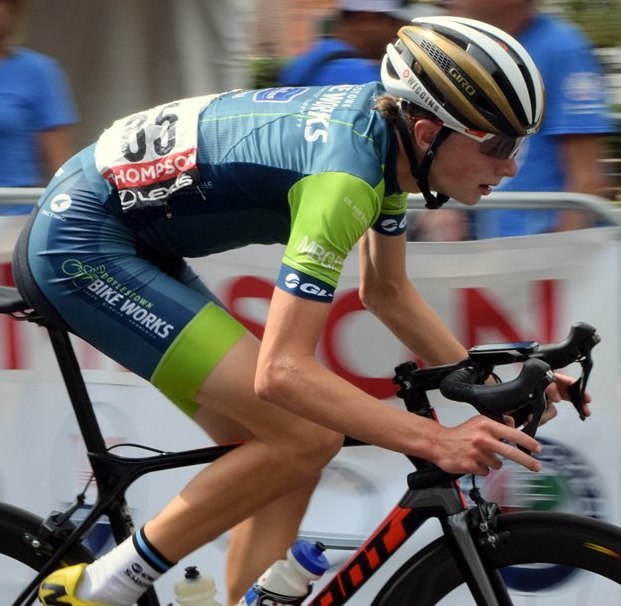 Sam Smith (Doylestown) passed his own home 33 times in the 2019 Pro Men's Race. Photo: Brad Landis
Like so many events in 2020, the pandemic was devastating to our race. In lieu of title sponsorship we are asking for community support to stage the race. We are joined by the Fred Beans Family of Auto Dealerships who have pledged to match our fundraising dollar-for-dollar up to $10,000. Would you consider donating? No amount is too small.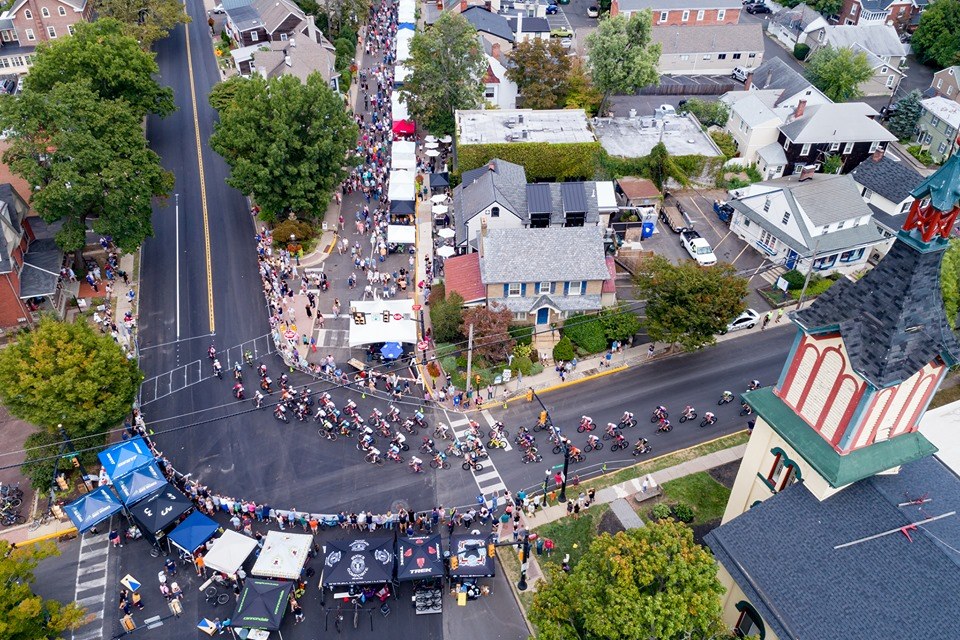 Aerial view of the 2019 Bucks County Classic. Photo: Keith Balderston
Held in conjunction with the Discover Doylestown Arts Festival, it takes hundreds of volunteers to assure the safety of spectators, racers, and visitors to both events. Plus, volunteering at the Bucks County Classic is a fun way to participate in the event. Would you consider volunteering through our sign-up genius?
We are proud to partner with the Central Bucks Bicycle Club and Team Ox Cycling to host the annual "Learn to Ride" community event in support of the Bucks County Classic on Wednesday August 18th 2021 from 5:30 - 7 PM in the CB West High School parking lot. This annual event provides an opportunity for kids in our communities to lose their training wheels and find their balance. We are looking for volunteers to help in this massively rewarding event. You don't need to be an expert, we'll provide instruction. You just need a desire to help a kid who's struggled to find their balance. So often the families that come to us have just gotten a little too anxious, and need a kindly community person to intervene in order for them to find success. Reach out to [email protected] directly and we'll get you involved!